The Inspirational Journey of Rumiko Takahashi: From Urusei Yatsura to Inuyasha and Beyond
Rumiko Takahashi is a renowned manga artist and one of the most influential figures in the manga industry. Born on October 10, 1957, in Niigata, Japan, Takahashi started her career in the late 1970s with her first serialized manga, Urusei Yatsura, which was a huge success and helped her become one of the most recognizable names in the world of manga.
Since then, Takahashi has created several other popular manga series such as Maison Ikkoku, Ranma 1/2, and Inuyasha, which have been translated into multiple languages and have been adapted into anime series and movies. Her works have been recognized and celebrated globally, making her one of the most successful manga artists of all time.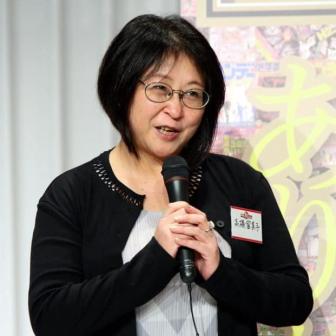 Rumiko Takahashi's journey in the world of manga began in a rather unconventional way.
Despite her birthplace of Niigata, Japan, and her attendance at Niigata Chūō High School, she did not develop an interest in manga until later in life. In an interview, she stated that her dream of becoming a professional comic author started when she was just a child. It wasn't until she enrolled in Gekiga Sonjuku, a manga school founded by legendary manga author Kazuo Koike, that she began to hone her skills.
At the school, Takahashi was mentored by Koike and under his guidance, she published her first dōjinshi creations in 1975 such as Bye-Bye Road and Star of Futile Dust. Koike's emphasis on creating well-rounded, intriguing characters left a lasting impact on Takahashi's works. Throughout her career, she has been known for crafting memorable, relatable characters that bring life to her stories.
As Takahashi's talent continued to grow, she went on to become a pioneer in the world of manga, earning recognition and accolades for her contributions to the industry. Today, she remains one of the most beloved and influential comic authors in Japan and beyond.
Rumiko Takahashi's journey as a professional manga artist began in 1978 with her first published work, the one-shot "Katte na Yatsura." This work was recognized with the Shogakkan New Comics Award, solidifying Takahashi's talent as a manga artist.
In the same year, she started her first serialized story, "Urusei Yatsura," a comedic science fiction tale. At the start of her career, Takahashi struggled with meeting deadlines and as a result, chapters of the series were published irregularly until 1980. Despite the challenges, Takahashi pressed on and continued to create captivating stories that would captivate readers for decades to come.
In 1980, Takahashi began working on her second major series, "Maison Ikkoku," a romantic comedy that was published in the Big Comic Spirits magazine.
The series was written for an older audience and was inspired by Takahashi's own experiences living in an apartment. Despite working on two major projects simultaneously, Takahashi managed to bring both "Urusei Yatsura" and "Maison Ikkoku" to a successful conclusion in 1987, with "Urusei Yatsura" ending at 34 volumes and "Maison Ikkoku" at 15.
During the 1980s, Takahashi was a prolific writer of short story manga, with works such as "The Laughing Target," "Maris the Chojo," and "Fire Tripper" all being adapted into original video animations. In 1984, she ventured into a different storytelling approach with the dark and macabre "Mermaid Saga," which was published sporadically until 1994.
Another short work of Takahashi's, "One-Pound Gospel," was published in the same manner and was eventually adapted into a TV drama.
In 1987, Takahashi began her third major series, "Ranma ½," a shōnen martial arts manga with a unique gender-bending twist. The series was well-received by manga fans and ran for nearly a decade until its conclusion in 1996 at 38 volumes. During the late 1990s, Takahashi continued to produce short stories and installments of "Mermaid Saga" and "One-Pound Gospel" until she began her fourth major work, "InuYasha."
Unlike her previous romantic comedy works, "InuYasha" was more akin to the dark tone of "Mermaid Saga" and incorporated elements of action, romance, horror, fantasy, historical fiction, and comedy. The series was serialized in the Shōnen Sunday magazine and concluded in 2008, becoming Takahashi's longest work to date.
In recent years, Takahashi has continued to create and innovate, releasing one-shot stories such as "Unmei No Tori" in 2009 and collaborating with Mitsuru Adachi on the one-shot "My Sweet Sunday." Her next manga series, "Kyōkai no Rinne," ran from 2009 to 2017, collecting a total of 398 chapters in 40 volumes.
Takahashi's works, including "Urusei Yatsura," "Maison Ikkoku," "Ranma 1/2," and "InuYasha," have all been published in English in the United States by Viz Comics. In 2019, Takahashi was honored with the Grand Prix at the FIBD Angoulême and received a Medal with Purple Ribbon from the Japanese government in recognition of her contributions to the academic and artistic worlds. Her latest manga series, "MAO," was released on May 8th, 2019.
The Gender-Bending World of Ranma 1/2: A Look at Takahashi's Third Major Series
Ranma 1/2 is one of Rumiko Takahashi's most popular manga series, written and illustrated by her. The series was serialized in Weekly Shōnen Sunday magazine from 1987 to 1996 and was collected into 38 volumes. The series was also adapted into an anime, which was broadcast in Japan and has been licensed for English language release in North America.
Ranma 1/2 is a shōnen martial arts manga that follows the adventures of the titular character, Ranma Saotome, who after a fateful training trip with his father to the cursed springs of Jusenkyo in China, finds himself transformed into a girl whenever he comes into contact with cold water. Along with his father, Ranma must navigate through a variety of challenges as he tries to reverse his curse and reclaim his true form. The series is known for its humor and its genre-defying elements, as it combines elements of martial arts, romance, comedy, and gender-bending into a unique and entertaining story.
The series has been widely popular both in Japan and internationally, and is considered a classic in the shōnen manga genre. The characters of Ranma 1/2 are widely recognizable and beloved by fans, and the series continues to be remembered and celebrated even years after its conclusion. Overall, Ranma 1/2 stands as one of Rumiko Takahashi's most enduring and beloved works, and a testament to her talent as a storyteller and manga artist.
The Mischievous and Charismatic Aliens of Urusei Yatsura
Urusei Yatsura is another masterpiece from the talented pen of Rumiko Takahashi. This manga was first published in Weekly Shōnen Sunday magazine in 1978 and ran for 195 chapters, concluding in 1987. The series has been adapted into an anime television series, several OVAs, and a series of films.
Urusei Yatsura follows the misadventures of a high school student named Ataru Moroboshi and his interactions with a group of extraterrestrial beings who have come to Earth. The main protagonist, Ataru, is a perverted and lazy student who is suddenly thrust into a position as Earth's representative in a game of tag with the beautiful and dangerous alien princess, Lum. If Ataru wins the game, the Earth will be saved, but if he loses, it will be destroyed.
The series is known for its blend of science fiction, comedy, and romance, with a cast of quirky and memorable characters. The aliens, with their unique abilities and personalities, are a major draw for fans of the series. Lum, with her electric horns, is one of the most iconic and beloved characters in the world of manga and anime.
Takahashi's masterful storytelling and sense of humor are on full display in Urusei Yatsura, making it a classic in the shonen manga genre and a must-read for fans of her work.
Rumiko Takahashi's Private Life and Awards
Despite her immense success, Takahashi has managed to maintain a relatively private life, shying away from the spotlight and rarely giving interviews. However, she has been recognized for her contributions to the world of manga and anime, receiving numerous awards and honors throughout her career.
In 2007, Takahashi was awarded the Shogakukan Manga Award for "Inuyasha" and in 2008, she was awarded the Osamu Tezuka Cultural Prize for her contributions to the manga industry. She has also been inducted into the Will Eisner Comic Awards Hall of Fame in 2018.
Next Projects and Net Worth
As of 2021, Rumiko Takahashi continues to work as a manga artist, with her most recent series being "Butterflies, Flowers" which began serialization in 2018. Despite her busy schedule, she is known to be a very hardworking individual, and it is expected that she will continue to produce new and exciting manga in the future.
As for her net worth, it is estimated to be over $20 million as of 2021. This is largely due to the success of her manga series, as well as the merchandise and adaptations that have been created based on them.
In conclusion, Rumiko Takahashi is an iconic figure in the world of manga and anime. Her works have been loved by millions of people around the world and have left a lasting impact on the medium. Her unique storytelling style and character development have helped her to become one of the most successful and respected manga artists of all time. Her long and impressive career, coupled with her private life and numerous awards, make her a fascinating subject for any manga or anime fan. With new projects on the horizon, it is clear that Rumiko Takahashi's influence on the world of manga and anime will continue to be felt for many years to come.
In conclusion, Rumiko Takahashi is a talented and influential manga creator who has left a lasting impact on the world of Japanese comics. Her works, such as Ranma 1/2 and Urusei Yatsura, have captivated audiences with their unique characters, intricate storylines, and imaginative settings.
With over four decades of experience in the industry, Takahashi has proven to be a master of the craft, and her contributions to the world of manga will continue to be celebrated for years to come. Whether it is through her innovative storytelling, her memorable characters, or her ability to make audiences laugh, Takahashi has made an indelible mark on the world of comics and will continue to be remembered as one of the greatest manga creators of all time.