Kōhei Horikoshi: The Mastermind Behind the Phenomenal Success of My Hero Academia
The world of anime and manga has always been a melting pot of unique and creative ideas, but few have captured the hearts of fans worldwide quite like "My Hero Academia". The story, characters, and themes of the series have made it a cultural phenomenon and solidified its place in the annals of pop culture history. The mastermind behind this incredible success is none other than the talented and dedicated manga artist, Kōhei Horikoshi.
We will take a closer look at Horikoshi's journey as a manga artist, the inspiration behind My Hero Academia, and the reasons why it has become such a resounding success.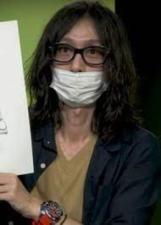 Early Life and Career of Kōhei Horikoshi
Horikoshi was born on November 20, 1986, in Aichi Prefecture, Japan. He developed an interest in the manga at an early age and began drawing his own manga stories while still in elementary school. After graduating from high school, he attended Nagoya Zokei University, where he studied graphic design.
After graduation, Horikoshi began working as a graphic designer, but he soon realized that his true passion was creating manga. He began submitting his work to various manga magazines, but it wasn't until 2008 that he finally made his professional debut as a manga artist with the one-shot manga, Oumagadoki Zoo.
Despite the initial success of his debut work, Horikoshi struggled to find a foothold in the manga industry. He created several one-shot mangas and short series, but none of them managed to gain a significant following. However, Horikoshi never gave up on his dream of becoming a successful manga artist, and in 2014, he finally achieved that goal with the publication of My Hero Academia.
The Inspiration Behind My Hero Academia
My Hero Academia is a story that is inspired by the classic superhero genre and the works of Western comic book artists such as Stan Lee and Jack Kirby. The series is set in a world where the majority of humanity has developed unique abilities known as "Quirks", and follows the journey of a young boy named Izuku Midoriya who, despite being born without a Quirk, aspires to become a hero and attend the prestigious U.A. High School for Heroes.
The series explores themes such as the nature of heroism, the importance of perseverance and determination, and the power of friendship and teamwork. Horikoshi has said that he was inspired by the idea of creating a world where anyone, regardless of their background or abilities, could become a hero. He wanted to show that even those without powers could still make a difference and achieve their dreams through hard work and determination.
The Phenomenal Success of My Hero Academia
My Hero Academia first began serialization in the Weekly Shōnen Jump magazine in 2014 and has since become one of the most popular manga series in the world. The series has been translated into multiple languages and has been adapted into an anime series, two feature films, and several video games.
The popularity of My Hero Academia can be attributed to its well-developed characters, engaging story, and timeless themes. Fans have been drawn to the series' positive messages of hope and determination, and its relatable characters who struggle with the same challenges and obstacles that we all face in our daily lives.
The Future of My Hero Academia
My Hero Academia has become a global sensation, and it is clear that the franchise is here to stay. With numerous spin-off manga series, video games, and merchandise, there is no shortage of content for fans to enjoy. Additionally, the anime series is currently in its sixth season, and the manga is still ongoing.
One aspect of the franchise that fans are especially excited about is the upcoming movie, My Hero Academia: World Heroes' Mission. The movie is set to release in 2023, and it will follow the events of the anime and manga series. In the movie, the heroes of Class 1-A will face off against a new villain who is threatening the peace of the world. The movie is sure to be a hit among fans, and it will provide a new layer of depth to the franchise.
Another exciting development for My Hero Academia is the announcement of a new spin-off manga series. The series is set to focus on the villains of the franchise, and it will provide fans with a new perspective on the world of My Hero Academia. With the villains being such an important aspect of the franchise, this spin-off series is sure to be a hit among fans.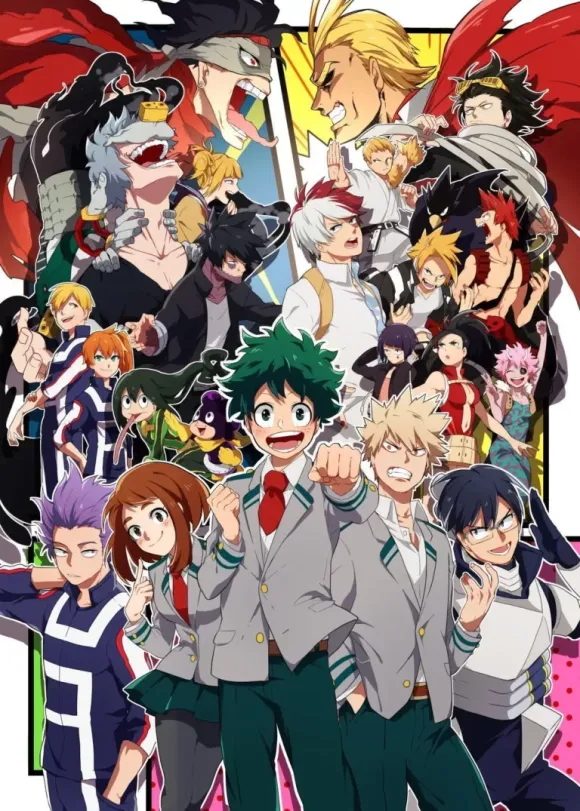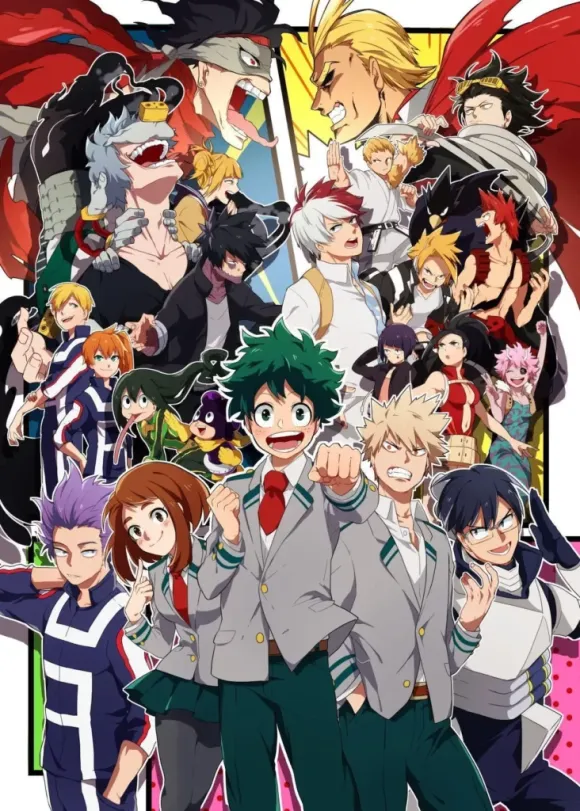 Awards and Accomplishments
Horikoshi's success with My Hero Academia has earned him numerous awards and accolades. In 2015, the series won the Shōnen Jump Manga Award, and in 2016, it won the 37th Annual Kodansha Manga Award for the shōnen category. The series was also nominated for the 41st Annual Seiun Award in the manga category.
In 2018, Horikoshi was honored with the Osamu Tezuka Cultural Prize's New Creator Prize. Furthermore, the series was awarded first place in the 2020 edition of the Kono Manga ga Sugoi! guidebook in the Male reader's category.
Horikoshi's talent and hard work have also been recognized by the industry, he has been invited as a guest of honor at several international conventions like Anime Expo and San Diego Comic-Con.
Age, Net Worth, and Family
As of 2021, Horikoshi is 35 years old. His net worth is estimated to be around $10 million. Horikoshi is married and has a child, but he keeps his personal life private and does not disclose much information about his family.
In 2021, Horikoshi announced that My Hero Academia will be concluding in 2022. He has not announced any new projects after the conclusion of the series.
Kōhei Horikoshi is a talented and accomplished manga artist, who has achieved tremendous success with his series My Hero Academia. He has won numerous awards and accolades for his work, and his series has become one of the most popular manga series of all time. While the series is set to conclude in 2022, fans are eagerly anticipating what Horikoshi will do next.
In conclusion, he is a true mastermind behind the success of My Hero Academia. He has created a world that is both familiar and unique, and he has populated it with a cast of lovable and relatable characters. The themes of friendship, hard work, and determination are what make My Hero Academia such a phenomenal success.
My Hero Academia has become a cultural phenomenon, and it has captured the hearts of fans all over the world. The franchise is still growing, and there is no telling where it will go next. With a movie and a new spin-off manga series on the horizon, fans can expect even more exciting developments in the world of My Hero Academia.